After a humble beginning in the 1980s as an iced wine cooler, Merritt Estate Winery has pioneered the wine industry with their FAMOUS (and still the best!) Sangria Wine Slush!
Our Sangria Wine Slush has been featured all over New York State including Taste of Buffalo, Taste of Syracuse, Taste of Rochester and the Great New York State Fair! Thousands of wine and beer drinkers flock to our tents to get a taste of summer with our frozen treat.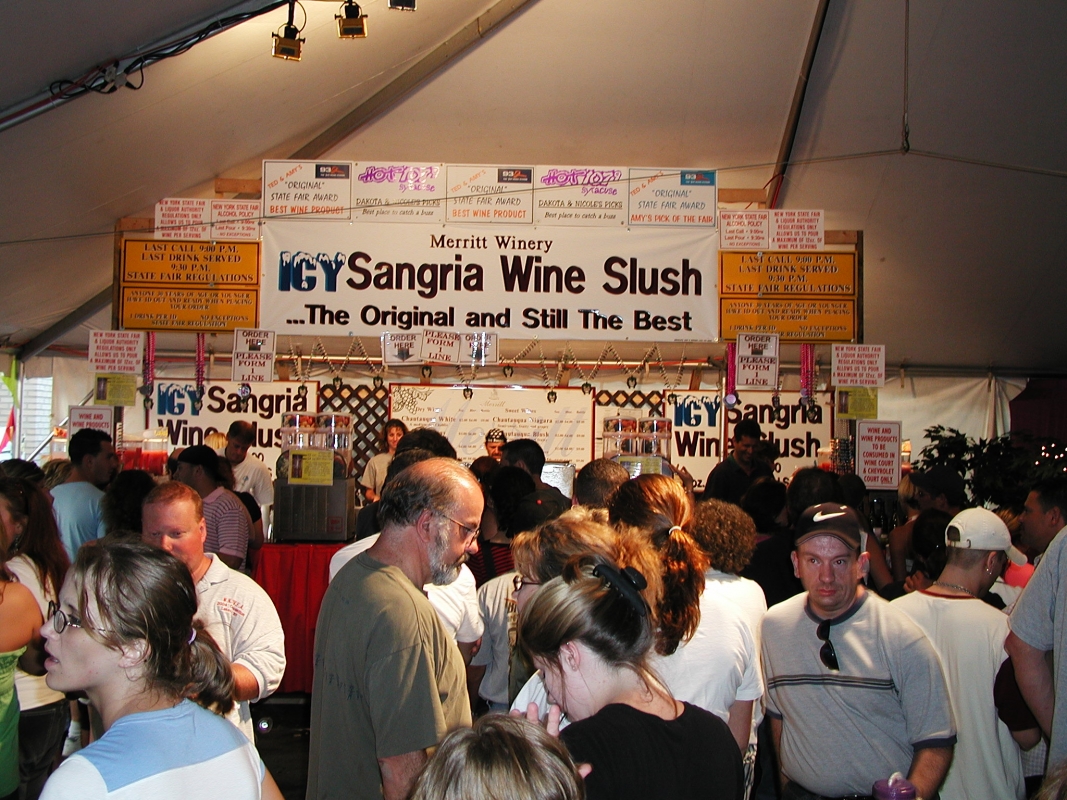 For years, our Sangria Wine Slush could only be found at festivals and events throughout the summer, but the summer of 2010 debuted a new monster... the Sangria Wine Slush Premix! This new product combines our proprietary blend of wine and citrus flavors and only needs to be blended with ice and enjoyed... and enjoyed some more!
Look for Merritt's Sangria Wine Slush at your favorite bar, restaurant or liquor store!